Master Geology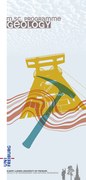 The Institute of Earth and Environmental Sciences offers a full-time master program Geology, leading to M.Sc. degree.
The master program is 2 years (4 semesters) long and has a credit value of 120 ECTS. The language of instruction is English. 

The M.Sc. program consists of compulsory modules (30 ECTS), modules of the chosen elective track (30 ECTS), elective modules (30 ECTS), distributed over three semesters, and a master thesis (30 ECTS) to be written in the fourth semester.

Please note the additional tuition fee of 1.500 EUR per semester for international non-EU students.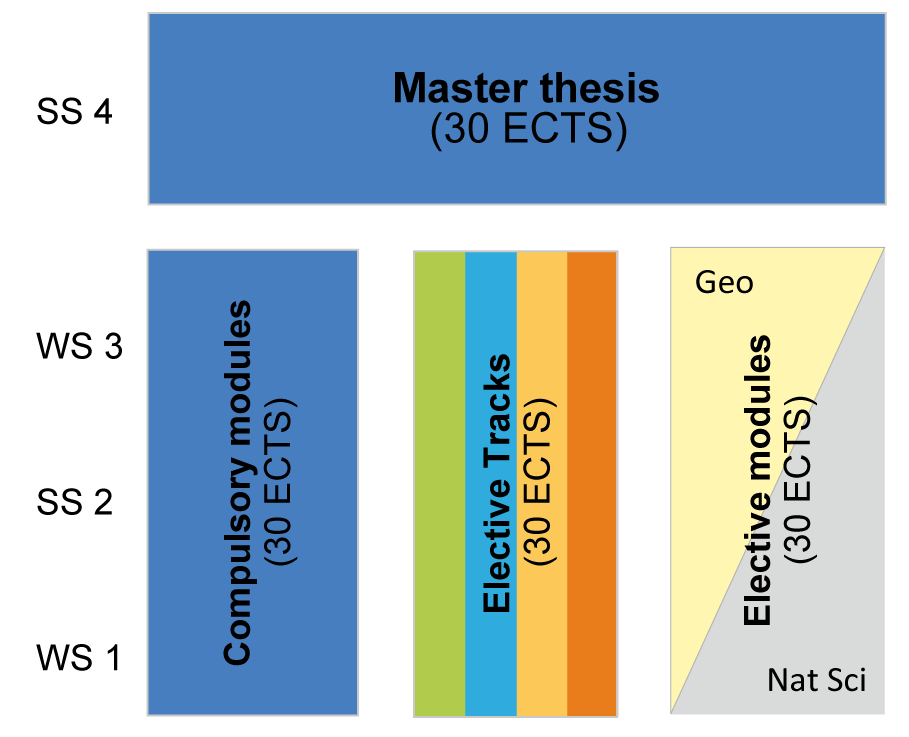 For a more detailed structure click here and watch the explanatory video.
Students can choose one of four elective tracks according to their personal preference: